Bucharest, the capital city of Romania, offers a blend of history, culture, and vibrant city life. Here are top 10 places to see if you only have time for a two day city-break.
1. Palace of the Parliament: This massive government building is the world's heaviest and second-largest administrative building. Take a guided tour to admire its grandeur and learn about its history, as ticket prices start at only 60 lei for adults, 30 lei for students (19 – 26 years old, with a valid student ID) and 20 lei for children (7 – 18 years old). Also, enjoy a cocktail on top of the building, inside The National Museum of Art.
2. Old Town (Centrul Vechi): The historic center of Bucharest is known for its vibrant nightlife, charming streets, and a mix of architectural styles, including quaint old buildings and trendy bars and restaurants. You can drink a coffee at Starbuck, eat Romanian traditional food at Hanul lui Manuc, or party all night at Freddo.
3. Calea Victoriei: Stroll along Bucharest's main boulevard, lined with shops, cafes, historic buildings, and landmarks like Revolution Square or the National Museum of Art. You can even stay at some of the greatest hotels in Bucharest, all along Calea Victoriei, such as Intercontinental Athenee, Radisson Blu, Novotel, The Marmorosch, Casa Capsa, or the future Grand Hotel du Bulevard.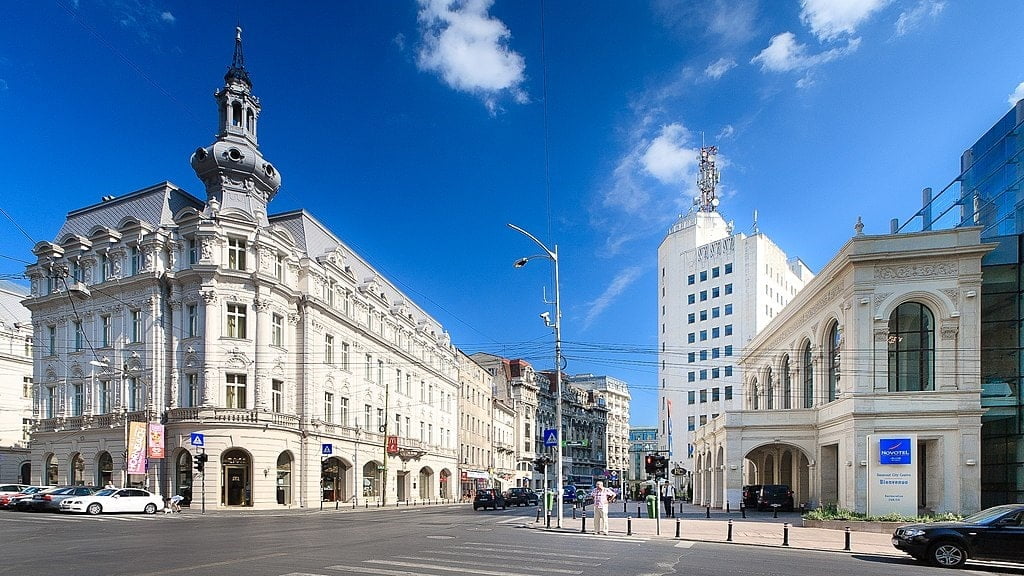 Romanian Athenaeum: Opened in 1888, the ornate, domed, circular building is the city's most prestigious concert hall and home of the "George Enescu" Philharmonic and of the "George Enescu Festival". Admire the stunning architecture of this concert hall and check for classical music performances held here.
Village Museum (Muzeul Satului): Step back in time at this open-air museum, featuring traditional Romanian houses and buildings from various regions of the country. The official opening of the Village Museum took place on 10 May 1936, in the presence of King Charles II.
Cotroceni Palace and Museum: Visit the former royal residence, now the official residence of the Romanian president. Explore its beautiful gardens and museum showcasing Romanian history. It is open from Monday to Friday, 9.00 AM – 17.00 PM and prices for a clasic tour start at just 40 lei / adult and 10 lei for pupils and students.
Romanian Peasant Museum (Muzeul Taranului Roman): Explore the exhibits displaying the culture, crafts, and traditions of the Romanian peasantry. Must check the close nearby Antipa Museum, a place full of natural history.
Herastrau Park: Enjoy the largest park in the city, located around Lake Herastrau. It's perfect for leisurely walks, cycling, picnicking, or renting a boat. The park has two main entrances, although by far the most elegant is that which borders Piata Charles de Gaulle. It is also conveniently located close to Aviatorilor subway station.
Cismigiu Park (Parcul Cișmigiu): A beautiful urban park in the city center, offering serene landscapes, a lake with paddleboats, walking paths, and a charming atmosphere. The park was built in 1847 and the pool it replaced was a popular site for fishing.
Carol Park (Parcul Carol): Enjoy a relaxing time in this park, home to the Mausoleum and the stunning Art Deco-style Mausoleum Monument. The park, designed by French landscape artist Edouard Redont, was inaugurated in 1906 and hosted the 1906 Bucharest Exhibition.
These are just a few highlights, and Bucharest offers much more to explore, including theaters, art galleries, delicious cuisine, and a vibrant nightlife scene.